Regular price
Rs.1,500.00 PKR
Regular price
Rs.2,700.00 PKR
Sale price
Rs.1,500.00 PKR
Unit price
per
Sale
Sold out
Description:
Elevate your skincare routine with our luxurious Gua Sha Stone & Facial Roller Manual Massage Set for Women. 
🌟 Discover the ancient secrets of beauty and relaxation in the palm of your hand. 
🌺 Gua Sha Stone: Crafted from premium rose quartz, our Gua Sha Stone is designed to promote circulation, reduce puffiness, and enhance your skin's natural radiance. With its ergonomic shape, it effortlessly glides across your face, neck, and body, leaving you with a refreshed and rejuvenated complexion.
💆‍♀️ Facial Roller: Our facial roller is a work of art that promotes relaxation and revitalization. Crafted from high-quality materials, it helps reduce tension and stress, while stimulating lymphatic drainage and promoting better absorption of your favorite skincare products. The dual-ended design offers a range of massage options for different areas of your face.
✨ Benefits:

Improved Circulation: Enhance blood flow for a healthy, radiant glow.
Lymphatic Drainage: Reduce puffiness and promote detoxification.
Tension Relief: Relax facial muscles for a more youthful appearance.
Natural Healing: Harness the power of crystals for balance and energy.
Enhanced Skincare: Maximize the effectiveness of your serums and creams.

🎁 The Perfect Gift: Treat yourself or a loved one to the gift of self-care. Our Gua Sha Stone & Facial Roller Manual Massage Set comes beautifully packaged and is an ideal present for any occasion.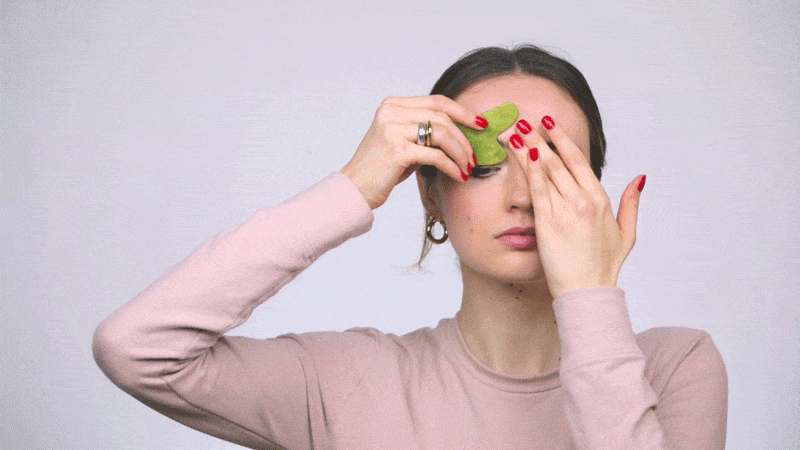 🌿 Sustainable and Ethical: We care about our planet and the well-being of all. Our products are crafted with sustainability in mind, and we support ethical practices throughout our supply chain.
✅ Easy to Use: Incorporate this simple and soothing ritual into your daily skincare routine, morning or night, and experience the transformation of your skin over time.
✨ Indulge in Self-Care: Take a moment to pamper yourself and unwind from the stresses of the day. Use your Gua Sha Stone & Facial Roller as a part of your self-care ritual, and let the gentle, gliding motions transport you to a world of relaxation.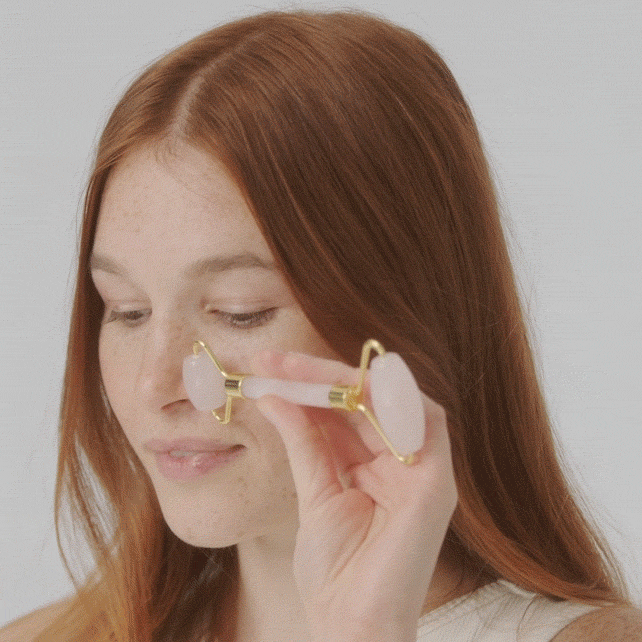 Reveal your inner glow and embrace the art of self-love with our Gua Sha Stone & Facial Roller Manual Massage Set for Women. Your journey to radiant, healthy skin begins here. 
Add this exquisite set to your cart and make self-care a daily ritual. 
Share
View full details