Regular price
Rs.2,550.00 PKR
Regular price
Rs.4,500.00 PKR
Sale price
Rs.2,550.00 PKR
Unit price
per
Sale
Sold out
Introducing the A9 Mini Full HD Camera 1080p WiFi 📷 - Your Ultimate Home Security Companion! 
🌟 Elevate Your Security Game with A9 Mini Full HD Camera 1080p WiFi! 
Specification
🔥 Key Features 🔥 1080p Full HD Resolution: Experience stunning clarity and detail in every shot! Whether you're monitoring your home or recording special moments, A9 Mini delivers exceptional video quality that'll leave you amazed. 
🌐 WiFi Connectivity: Stay connected no matter where you are! With A9's seamless WiFi connection, you can access your camera's live feed and recordings remotely, keeping an eye on your loved ones, pets, or property anytime, anywhere. 
🌙 Night Vision: Darkness won't stand a chance! A9's advanced night vision technology ensures your footage remains crisp and clear even in low-light conditions. Sleep soundly, knowing your home is protected 24/7. 
📱 User-Friendly App: Control everything from the palm of your hand! Our user-friendly mobile app allows you to set up the camera effortlessly, customize alerts, and view recordings with ease. It's so simple, anyone can use it! 
🚨 Motion Detection: A9 is your vigilant guardian! Receive instant alerts on your phone when motion is detected, so you'll always be in the know when something's happening at home. 
🌈 Compact and Discreet: A9's sleek design blends seamlessly into any environment. Place it on a shelf, mount it on a wall, or hide it in plain sight – the choice is yours! 
👀 Wide-Angle Lens: Capture more in every frame! A9's wide-angle lens ensures you won't miss a thing, whether it's a playful pet, a family gathering, or an unexpected visitor. 
🔋 Long-lasting Battery: Enjoy uninterrupted monitoring! A9's rechargeable battery ensures hours of reliable performance, and with its energy-saving features, you won't need to worry about constant recharging.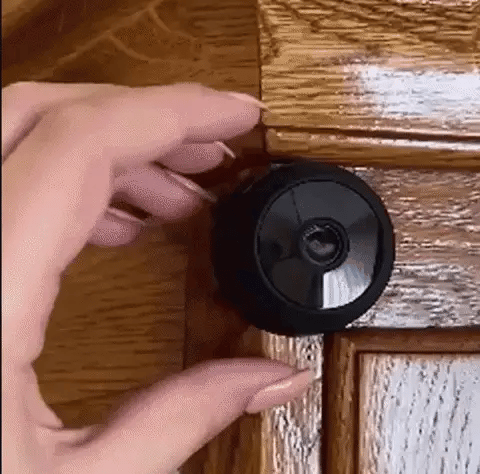 🤑 Affordable Security: Get top-notch security without breaking the bank! The A9 Mini Full HD Camera 1080p WiFi offers unbeatable value for your hard-earned money. 
🛍️ Why Wait? Secure Your Peace of Mind Today! 
With the A9 Mini Full HD Camera 1080p WiFi, you're not just getting a camera – you're getting peace of mind, convenience, and top-tier security all rolled into one! Don't miss out on this opportunity to protect what matters most. 
Order your A9 Mini now and join countless satisfied customers who've made their homes safer and more connected. 
👉 Click "Add to Cart" and experience the A9 Mini difference today! 
Upgrade your security, capture memories, and stay connected like never before with the A9 Mini Full HD Camera 1080p WiFi. Your peace of mind is just a click away! 
Share
View full details